Leading indicators for IT hiring have fallen sharply, according to labor market intelligence firm Greenwich.HR.
The inventory of open IT positions for US employers fell 13.1 percent in April compared to March levels. The number of new job listings for IT jobs also fell 22.7 percent for the month.  And, for the first time since 2016, the number of days that job listings remain open also fell.  Listing times fell from 36 days median to 33 days, indicating employers are filling open positions more rapidly or pulling a greater number of open positions without making offers.
The weak outlook from April's data continues a trend that started in late January.  Greenwich.HR reports that new job listings are down over 45 percent compared to January levels.
The lag time between when a job is listed and when a new employee begins work is typically 45-60 days.  So April's job listing figures suggest IT direct hiring levels will remain flat or declining through the end of the second quarter.
Are Employers Pulling Back On IT Investments?
While 2017 started with a strong outlook for IT spending, April's job demand data suggest employers are hedging their hiring plans, and may be rethinking their IT investments.
At the close of 2016, trends were pointing to sustained increases in IT hiring among US companies.  Gartner was projecting that IT spending would grow globally during 2017, compared to a decline in spending in 2016.  And, US employers were trending towards increasing their internal IT staff levels, decreasing their reliance on contractors and offshore teams.
Now the data are painting a very different picture – employers are pulling back on listing new IT positions.  Contractors and consulting firms stand to benefit from the shift.
IT Pay Is Holding Steady
Greenwich.HR's analysis shows projected pay levels for new IT positions are holding steady.  Median salary levels for new IT positions in April remained unchanged compared to March.  Of the  top 40 IT benchmark positions Greenwich.HR tracks, 22 showed increases in projected pay levels, while 18 showed declines.
Hot Skills – Data Tops The List
Employers continue to pay higher levels for data skills, according to April's labor market data.  Six of the top 15 skills that command the largest salary premiums are related to database systems and data management, which are drawing 31-54 percent salary premiums.  Security skills also command premiums – 3 of the top fifteen skills and certifications relate to IT security.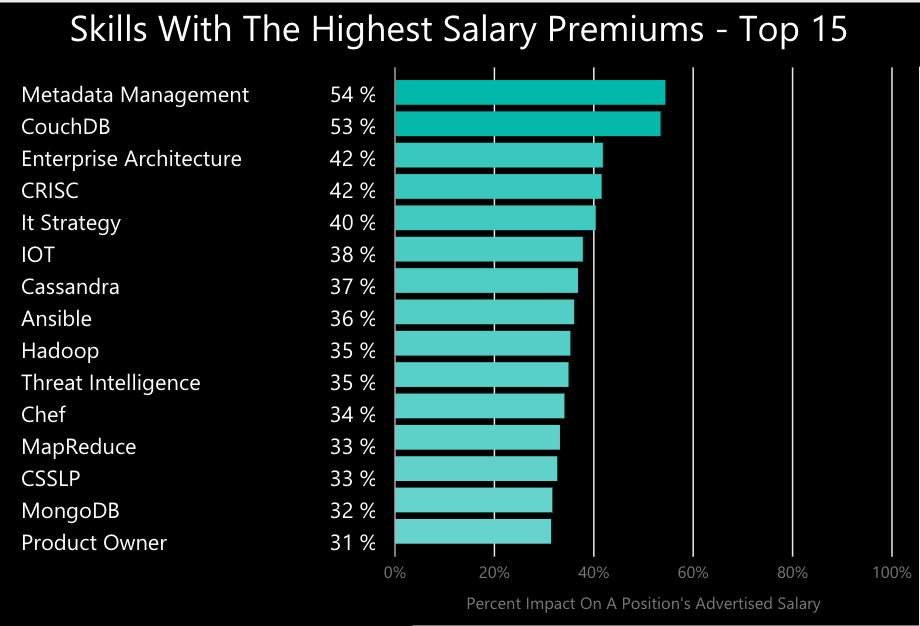 About Greenwich.HR
Greenwich.HR analyzes the market for US jobs.  Each month, Greenwich.HR analyzes data on over 2.1 million new jobs.  Its April analysis of IT jobs was based on data from 15.6 thousand companies.  Visit Greenwich.HR for additional analysis.