Summary
Labor market conditions are more dynamic than they have been in over 40 years – changing rapidly and unpredictably
Traditional sources of market intelligence and traditional planning parameters are no longer effective
Company leaders are flying blind when making decisions needed to attract and retain workers
Greenwich.HR offers the only next generation source of market intelligence that is real-time, forward-looking, and effective in today's economy
The labor market is changing faster and more unpredictably than it has in over 40 years.

Traditional market data sources rely on historical analyses and cannot keep up with this pace of change.
Wage inflation is well beyond 'normal' planning parameters. Real-time pay intelligence is required to attract and retain talent. Leaders are flying blind when it comes to understanding competitive pay
Typical salary planning manages salary raises of 2-5%.
Since the beginning of 2021, advertised salaries for new positions has increased over 30% nationwide, but can vary significantly across local markets and specific jobs.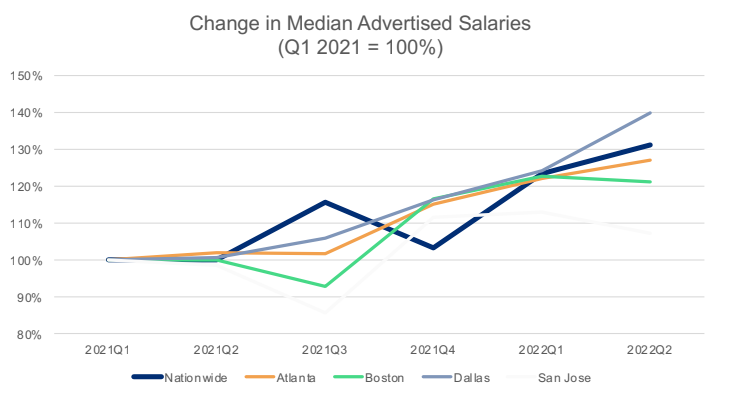 Pay rates are changing at very different rates across markets and jobs.
Change in advertised salary levels between Q1 2021 and Q2 2022.
Sample of 25 high-volume job titles.
In spite of overall wage inflation, pay for some jobs has actually decreased nationally or locally.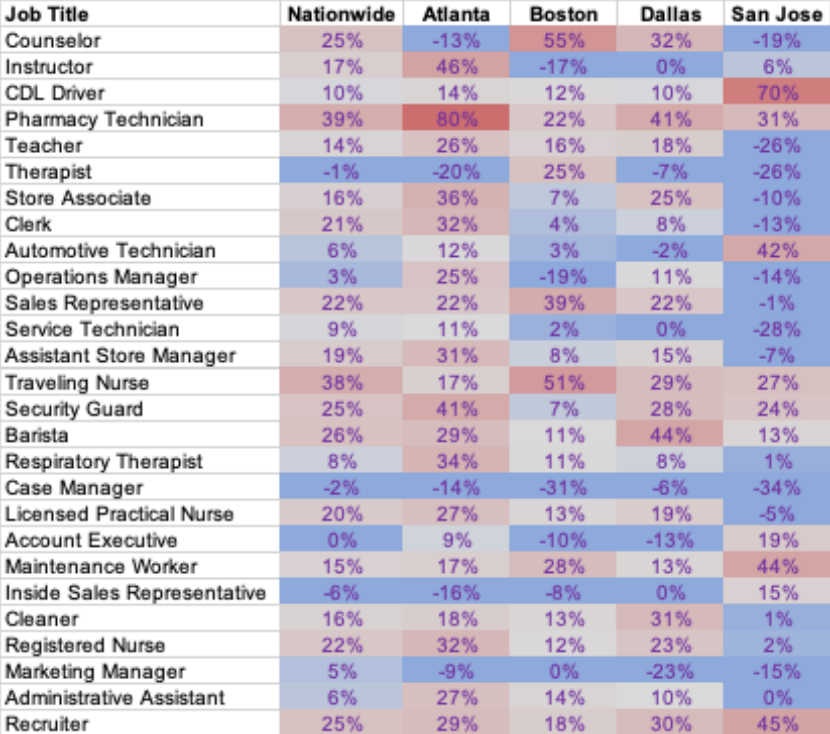 Skills requirements are unique to each local market and change rapidly.
Salary premiums for specific skills (top 5 shown for each market for Q2 2021 vs Q2 2022)
Job: Account Executive
Note that the most in-demand skills are substantially different across markets and time periods.
National-level statistics on job content have very limited practical use for human capital applications.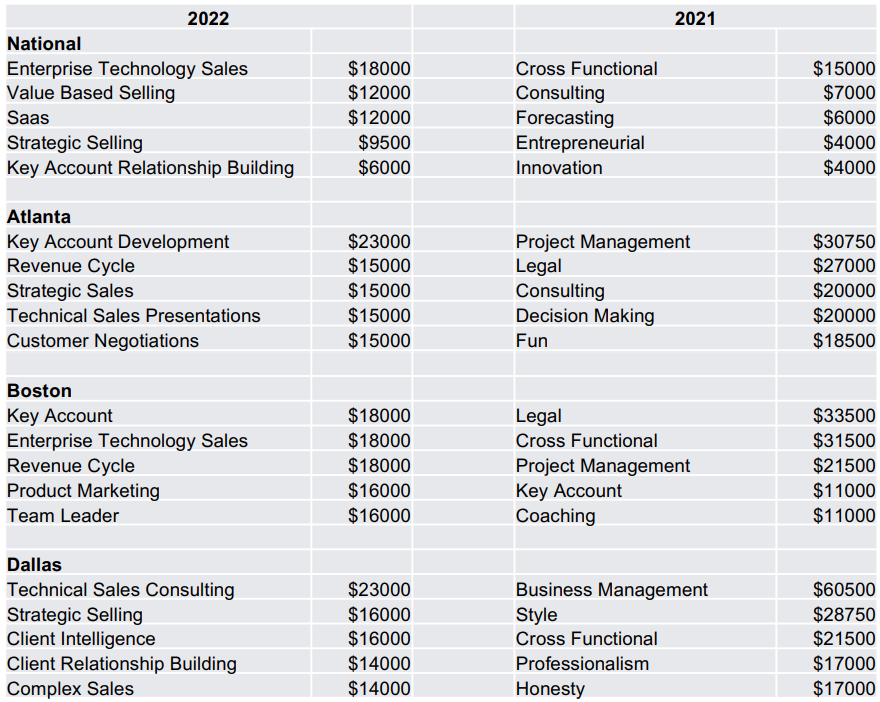 Greenwich.HR offers the only real-time source of market intelligence that provides insights on how to compete locally for the skills companies need.
Greenwich.HR has the world's largest and fastest growing real-time source of labor market intelligence. The scale and precision of this data supports the the detailed analyses that data analysts demand.
Greenwich.HR's data platform fuels world-class applications and research across a wide spectrum of use cases.
Greenwich.HR's next-generation normalization technology enables a complete view of talent behaviors, hiring behaviors, and forward-looking pay behaviors.
Greenwich.HR is the world's best at capturing forward-looking, company-originated pay. Over 75 percent of all jobs we track include salary levels – millions of new jobs each month at all levels.
Source: Greenwich.HR job listing data for top 500 hiring companies from Jan 1 2021 to June 30 2022.